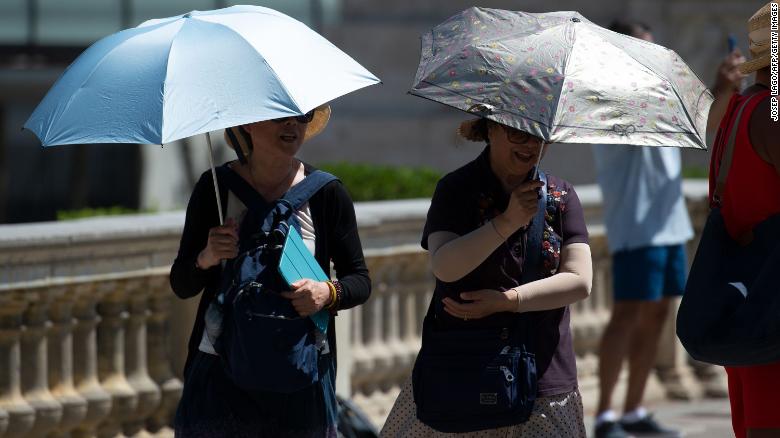 France recorded its highest-ever temperature on Friday as continental Europe continues to struggle with an intense heat wave.

The mercury reached 45.9 degrees Celsius (114.6 Fahrenheit) in Gallargues-le-Montueux in the Gard department in southern France, according to the French national weather service Météo-France.
This is 1.8 degrees higher than the previous record from 2003.

Around 4,000 French schools were closed on Friday and the opening hours of parks and public swimming pools were extended.
French authorities have taken a number of radical steps this week to prevent a repeat of the tragic consequences of the 2003 heat wave that left around 14,000 people dead.
Paris activated its heat emergency plan last weekend, put together in the aftermath of the 2003 heat wave. Cooling rooms were opened in some municipal buildings and mist showers were installed in the streets.
Read more at CNN